Arjun, Chloe and Shannon
Today we celebrated Chloe's 21stbirthday with a sunny and peaceful travel day. The morning was busy with packing, taking down the tents, and getting ready to go to Camp Carnalley's beside Lake Naivasha. Breakfast was delicious and filled our bellies for the seven-hour drive; we had toast, sunny side up eggs, potatoes, sausages and pineapples. We then packed our lunches and the truck; but couldn't leave before some last-minute selfies and a friendly splits competition between Shannon and Mia! Damian, Nell, Kim, Lexly, Elaina, and a lot of us were big helps with loading the truck!
Shortly into our long drive, we made a quick pit stop to get a group photo right on the equator in Nanyuki!
Along the drive, we all spotted some pretty cool stuff. Here are our biological and cultural observations:
Agriculture crops: We mostly noticed small-scale crops including corn, sorghum, potatoes, cabbage; all of the vegetables that you can imagine, and bananas too. We also noticed some livestock operations. The intensity of patches of farmland became more apparent as we approached GilGil where virtually every patch of land had crops on it. This suggests that many of these towns depend on agriculture.
Phytogeography and topography: Along our bumpy ride, we first observed mostly trees, bushes and grasses around 2000m elevation. As we dipped into the valley, it was mostly larger deciduous trees.
Wildlife: We were very excited to spot a few giraffes, zebras, southern white rhinoceros, buffalos, camels, monkeys, donkeys, and several other mammals.
Towns: We spotted a town every once in a while during the drive, each of them typically having their own general store, butchery, chemist, and farms. There was often crowds of people outside socializing, shopping, selling, or just out for a walk. Most of the towns also had small medical clinics, schools, hotels, as well as lots of churches and mosques. We noticed that buildings were often painted the same in every town which we predict may be for advertising purposes.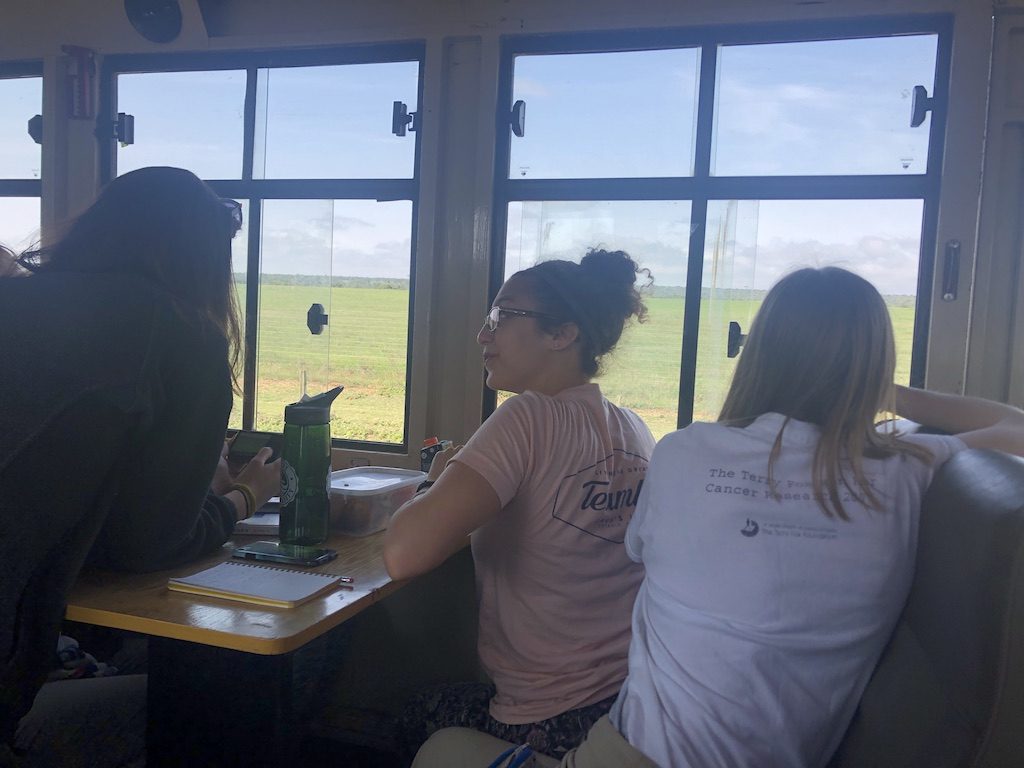 We finally arrived around 4PM to Camp Carnalley's and eagerly unpacked and set up our tents. We then checked out the beautiful view of the lake and saw some cool birds including eagles, pelicans, giant kingfisher and two pied kingfishers. A couple of the lucky ones even spotted a hippo in the far distance!
We all helped out to prepare for dinner; peeling potatoes, cutting up vegetables, mashing the squash, and washing lunchboxes. We sat down to enjoy impeccable squash soup, mashed potatoes, fried okras and cabbage, chicken, and watermelon for dessert.
We finished the day with a short debrief.